THEMES MILL TOP IT DEVELOPMENT SERVICES 
Themes mill offers numerous IT development services to create a functional website. However, if you are new and are unable to grasp the mind scratching details of these programming platforms PHP is the best option for you. PHP development services is open-source programming that aim to yield and original, functional and engaging websites for all its users. It constructs a website with fundamental features. This helps to mark online presence of a brand and recruit brand loyalty.
What is our IT development service about?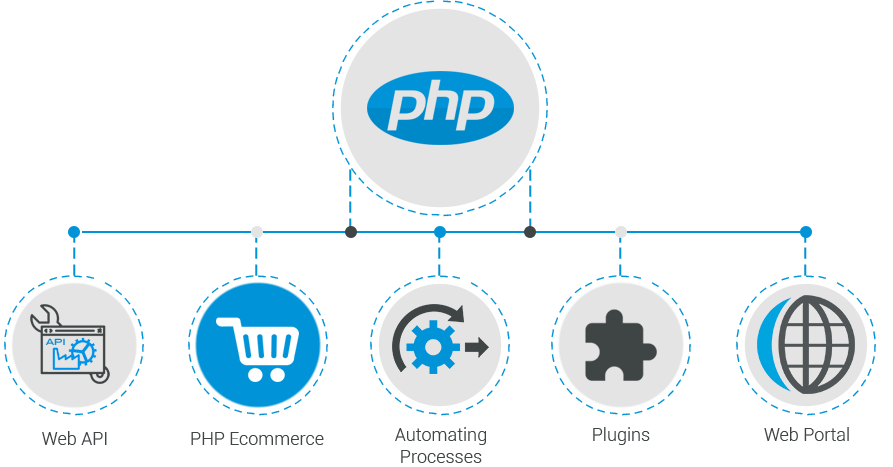 PHP development services have emerged as an exclusive web developing source in the market. The internet harbors millions of PHP based websites that work successfully and have delivered beneficial outcomes for almost every type of business. Since it is search engine friendly and has been optimized for ecommerce, PHP development is highly suitable for web development.
Although PHP development service is quite similar to Microsoft Active Server Pages, Java Servlets and Cold Fusion Module in many terms but it is a much comprehendible programming language. The program is very economical, works at high speed, very comprehensive and is capable for handling large volume of database.
Themes mill and its agenda
As an IT development company our mission is to render our clients with the most refined PHP development framework and on top of that; our supreme services are super affordable. Every business like travel and tourism, real estate, healthcare, manufacturing, food industry and hotel, logistics and transportation, retail and ecommerce, education and e-learning, so on and so forth, makes good use of the services that we provide.
How can PHP benefit you?
PHP development services are economical. As compared to the other existing programming languages, a custom PHP developer is more cost-effective. Moreover, it is open-source so there is no need for any license for execution on its server.  It helps to reduce cost tremendously and it encounters this advantage in the future.
People may also receive long-term guidance when technical issues arise on their websites. PHP development services also provide regular software updates and maintenance. This does not hinder the flow of the business but helps to keep the site updated to the latest versions.
What's more? 
The best part is the server guarantees minimal chances of errors which makes it very trustworthy. If you seek quality, perfection, and multitasking, IT development services are the perfect spot to stop by. Also, since it strives to cater to the demands of businesses, therefore, it renders a strong sense of impenetrable security. Hackers will have some real tough time to even peek into the custom PHP application.
But why Themes mill IT Development Services?
PHP is an extremely flexible solution for web development because it has the capacity to develop a whole range of custom software solutions for your business. Ever since its origin, PHP has proven to be a great source of assistance for Content Management Systems, CRM and ERP solutions, eCommerce platforms (such as Woo Commerce or Magento), APIs, small and robust desktop apps or websites of any size – and for much, much more.
PHP has an array of benefits that Themes mill brings to in the most functional and beneficial way!
IT development based Custom Applications
Is your inquisitive brain nudging you with an idea? Why not use it and make a product out of it? We have a proof of concept to satisfy your brain and to make you confront with early adopters. Why not go big and create some even more complex, robust solutions to answer your queries related to the market demand. Themes mill IT development services has it all under controlled.
PHP and e-commerce
With the pandemic outbreak, online sales have become very popular. However, they can be even better when based on a solution that is custom. Undeniably, boxed products are very captivating. But have you thought of taking your ecommerce platform to another level? Well, go ahead and don't hesitate to optimize it.
Free Consultation
Themes mill believes that good cooperation is always developed on mutual trust. Hence, our primary focus is on open communication from the very beginning. The company ensures that its customers won't have any suspicions or be confused about anything. We are only a call or message away to your needs, and advise the best solutions.
Themes mill gives your business a head-start
Our initiative is to develop dynamic and innovative e-commerce web applications. This will recruit maximum customers and increase brand value. Therefore, we have nurtured the website with fast loading features. Also easy navigation, and an engaging user interface will not let your website down.
Themes mill, being open-source development company has taken the initiative to render end-to-end PHP development services for different industry verticals. To stay true to our vision and agenda we have constructed a technical framework. We strive to provide our skills and services that fulfil the requirements of your online business well.
About Us
Themes mill is a well-reputed and competent IT development services providers with years of experience and industrious staff who have accomplished numerous projects. We do not just develop; we create a website. The PHP developers at our dispense ensure to pay attention to every detail. They ensure customized solutions that precisely meet the customer-specific needs.
So, give your business a head start with Themes mill IT development services and set a new benchmark for excellence!